Helsinki Link
A framework for sustainable development in a remote mountain town
About
H, we envision an institution at the heart of the city that is a dynamic space for interaction between new media and old, between the young and the elderly, and between the historic city and the future of culture, education, social spaces, and ecologically intelligent buildings in Finland.
* Project Information
LOCATION
TYPOLOGY
SIZE
STATUS
YEAR
Helsinki, Finland
Culture/Education
20 Ha
Competition - Highly Commended
2012
LOCATION
Helsinki, Finland
TYPOLOGY
Competition - Highly Commended
SIZE
20 Ha
STATUS
Phased Construction
YEAR
2012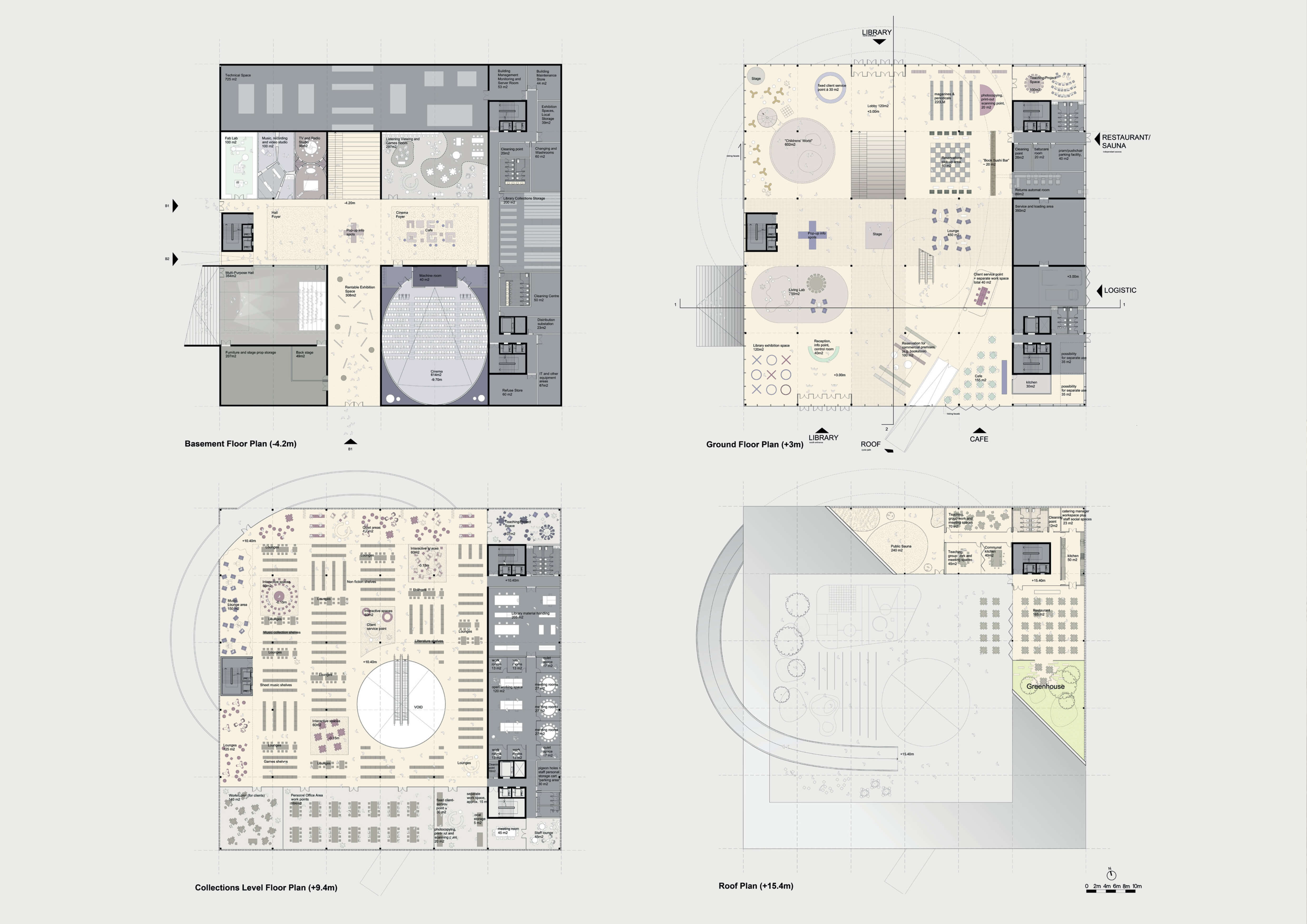 A key element of the proposal is the importance and potential of building siting and massing. Starting from the original long rectangular footprint of parcel 2014 - we proposed a reconfiguration of the 32m x 150m (4800m2) boundary to a 70m x 70m square on the northern half of the block. We believed this relocation and change in footprint of the library site would not only maximize the urban and architectural potential, but also help create a new hub for social life among the local community and the city of Helsinki.