The Tree of Life
Black Rock City, Nevada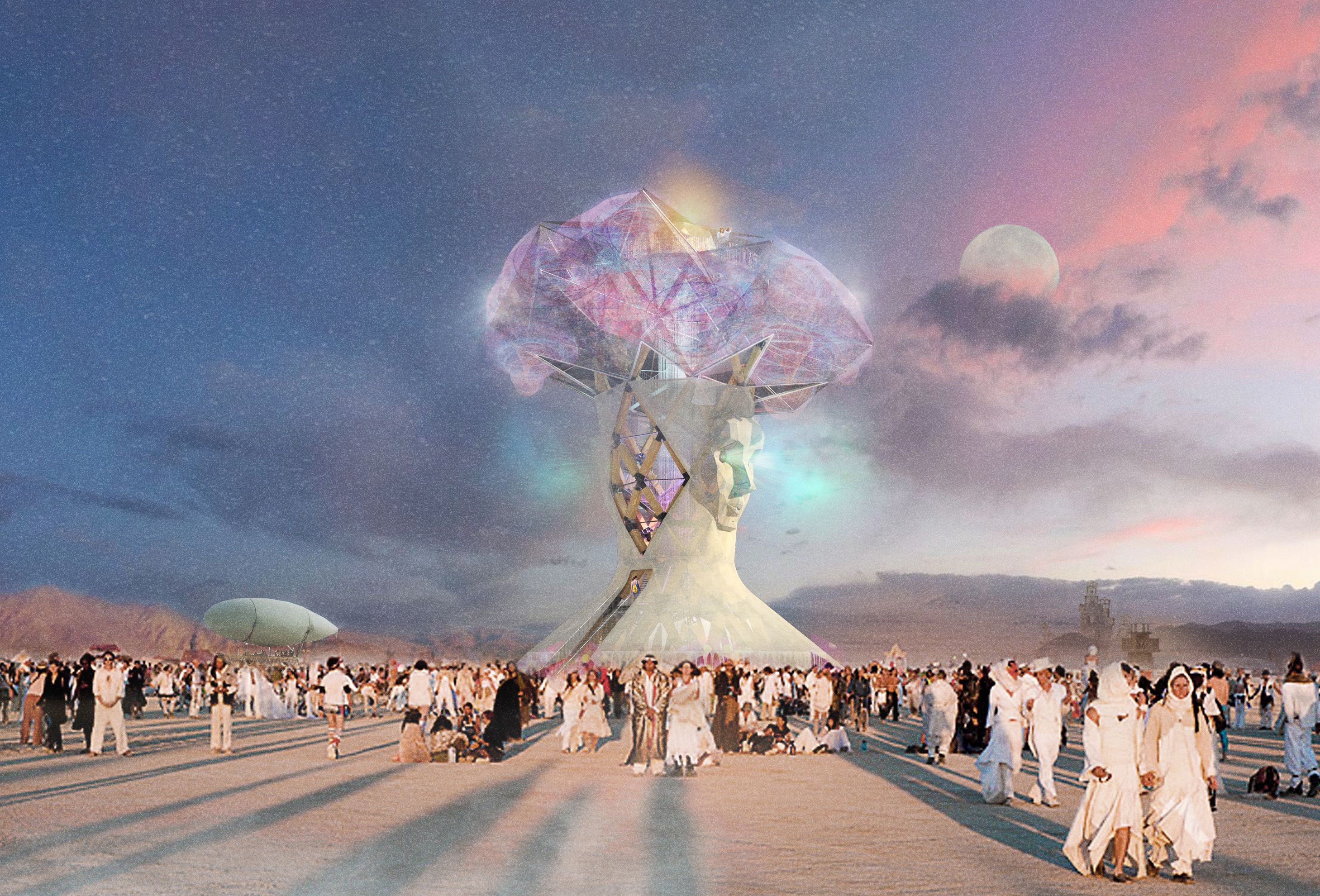 PoPUP is designing the tallest structure ever for the Burning Man Festival. The structure, which takes inspiration from the ancient symbol of the Tree Of Life, will provide art, performance spaces and a viewing platform for the duration of Burning Man. Later, the structure will be re-homed to form a centre for creativity and knowledge sharing as part of the Institute of Human Creativity, a San Francisco non-profit focused on supporting the arts for social and environmental change.

The Structure

The structure, which measures 101 feet over eight levels, will rise out of the Nevada desert and is made out of glue-laminated timber and steel connection plates, with the branches for the canopy sourced from sustainably harvested bamboo poles. Fabric and netting form a facade to create enclosures for the performance spaces, and an angular spiralling staircase creates a journey up through an inner light and sound atrium to the Temple of the Stars, a viewing platform and meditation space.

The design takes its inspiration from nature with the layers of the structure following the Fibonacci principle. This application resulted in a logarithmic spread of the floor levels up the structure which reduced the number of unique angles in the structure and allowed for repetition in the connection plates

Construction

The project is designed in removable components to facilitate its erection and takedown on the Playa. Key to making this possible is the design of the metal connection plates which take in the forces of the glulam beams while housing connections to other elements such as the facade and staircase. Each crosspiece splits into four parts which are pre-assembled to the glue-laminated beams before transportation to the Playa.

Once on-site, they are pre-constructed to form layers on the ground. The layers are then craned into position and bolted, and the staircase dropped in. Once the festival finishes, the structure will be disassembled and transported to its new home.