Speedway
Beijing, China

About


Speedway is a VR F1 Simulator at a major Tourist Attraction in Beijing, China. The project seeks to immerse visitors in the middle of a Race Day by referencing elements of Formula One and combining with products on sale. The combination of these elements creates a stopping point where gamers can have fun driving at their favourite track, and spectators can relax and watch the action. The result is a diverse and immersive environment that everyone can enjoy.
The project lies within a circulation loop that journeys through other zones, and a mesh wall allows glimpses of the project upon arrival from the elevator while maintaining a sense of mystery. The floor plan is split into 2 areas; a cafe, and a grandstand. Central to the project is the VR machine, a life-size replica of a 2019 Ferrari F1 car integrated with technology to control the simulation. An immersive environment is achieved by the integration of full height video walls that stream the action of the VR simulation in real-time, transporting guests to any one of the 21 current global locations for races.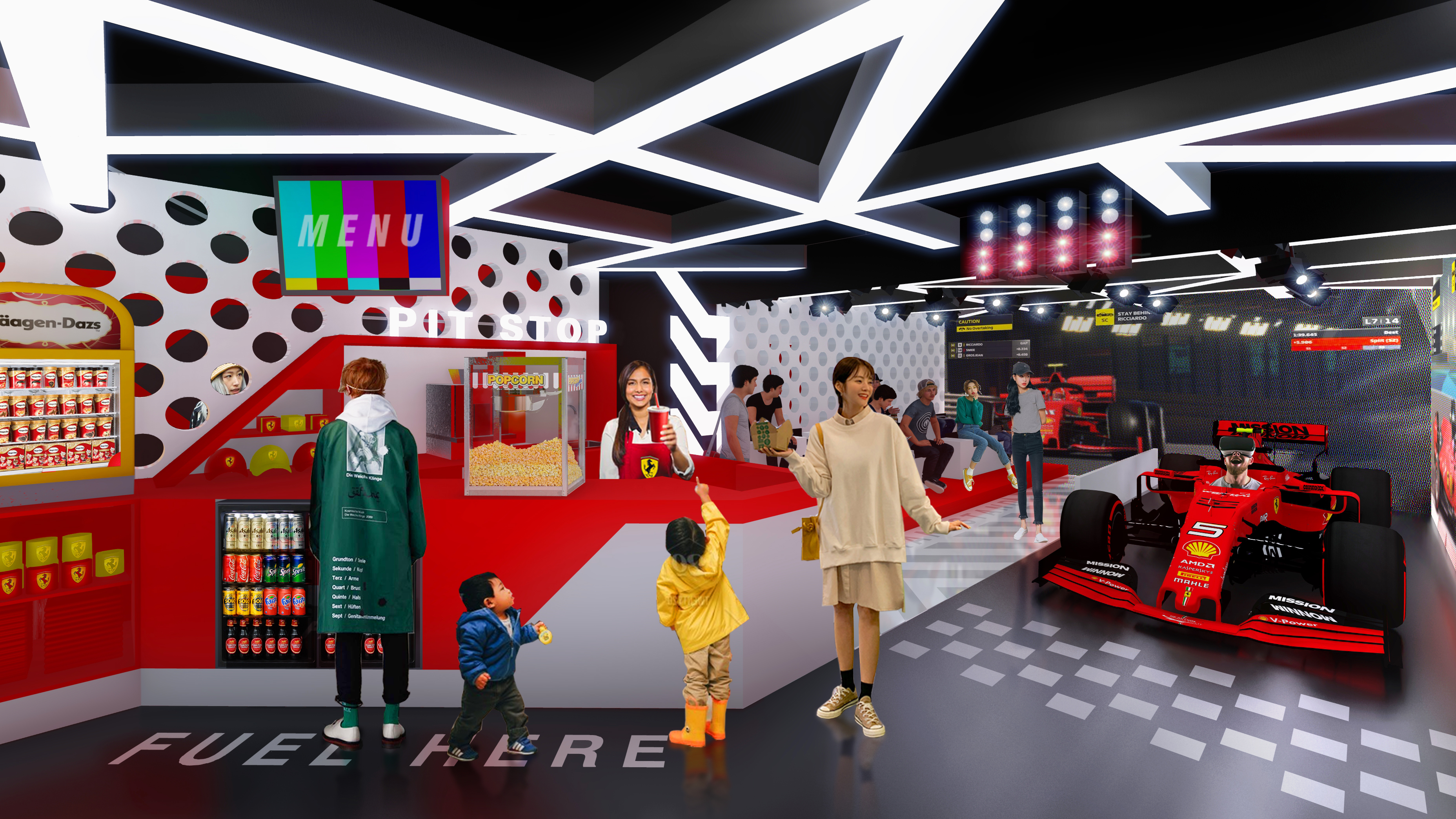 The two areas are joined together by a lighting rig which over-sails the scheme, both illuminating the project and tying together the two halves in a grandstand aesthetic. Textures and spotlighting add to the aesthetic creating a series of spaces with different backdrops to aid in the creation of social content and to define homes for waxworks of Sebastian Vettel and Lewis Hamilton. Simple branding and signage offer an exciting yet cost-effective treatment on the floor with checkerboard and chevrons defining areas and tying into the racing aesthetic.